Remember the project circled around web that showed people how to spend a couple hundred dollars to take photos from space using hot air balloon and digital camera?  This post helps you do similar value hacks to your smartphone.  This is bad news for Canon, who makes digital SLR cameras costing hundreds, and Logitech, who makes webcams, but good news for you, if you own an Android phone or iPhone.
So here is the hack: buy these gadgets and purchase an app from Android market or iPhone App Store.  The gadgets cost $34 together, among them, tripod is a necessity for photographers no matter you own a SLR camera or smartphone, it is quite sturdy and can be compacted into backpactk; so in fact, the only incremental smartphone-specific investment you are making is left to be ~$20 to do this hack, which includes the shiny metalic tripod adaptor and camera 360 ultimate phone app.
Nowadays most smartphones are equiped with high resolution cameras, these gadgets and the powerful app convert the HD camera built-in to your phone into HD webcam and SLR camera (if not exactly same, at least you can take photos like a pro)
To turn your phone into webcam, don't forget to install webcam app (for example, DroidCam), what's more sweet, they are free and can do wireless connection with your PC.
Gadget: Super Mount F smartphone tripod adapter, $17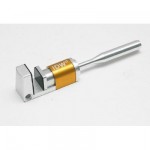 Use the Super Mount F smartphone tripod adapter to shoot steady videos and images with your iPhone / HTC / Samsung / Motorola / LG / Google Android / Blackberry Smartphones. This tripod will also allow you to conduct hands-free video calls or comfortably watch a movie or video. Just connect your smartphone with camera onto any portable tripod with the Super Mount F Tripod adapter and enjoy a handsfree experience! Compatible with popular tripod such as Joby Gorillapod, Quickpod, Xshot etc. The Long Version of the the Super Mount F can also double as a Smartphone Stand or Tablet stand for iPad 1/2, Samsung Galaxy Tab, Motorola Xoom, Blackberry Playbook and other Android Tablets.
Gadget: Sunpak Compact SXL tripod, $17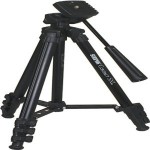 Compact, as its name implies, the lightweight Sunpak Compact SXL tripod, in professional black anodized finish, is sure to please backpackers and travelers alike, with it easy to stuff in a backpack, or packed luggage case size. At only 14.6 when folded, and weighing less than 1.6 lbs., the Compact SXL tripod quickly extends to a comfortable working height of 43.5, aided by its four-section legs, and fast lift and lock center column with ribbed locking collar.
App: Camera360 Ultimate, $4 (download thru Amazon Appstore for Android or iPhone App Store)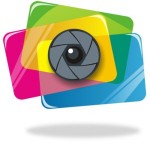 Camera 360 Ultimate will help you maximize the power of your smartphone's camera with a range of effects typically found on point-and-shoot digital cameras. With 15 shooting effects and the customizable camera setting features for focus, flash and composition, Camera 360 Ultimate promises to help transform your on-the-go picture taking skills.
Tweak your smartphone's camera with the manual setting, or choose on of six shooting modes: Effect, Scenery, Funny, Tilt-shift Mode, Color-shift and Normal Mode. Once you've snapped the shots you like, Camera 360 Ultimate will also help you share your photos with your friends through your favorite social networking programs.