We just released Amazon™ Extension, a handy tool that helps Google Chrome™ browser users to navigate and search Amazon US, UK, Germany, France, Italy, China, Japan and Spain sites.   The tool also provides US users updated Gold Box Deals information at 1-click away.
FEATURES
Amazon™ international sites supported, including amazon.com, amazon.co.uk, amazon.de, amazon.fr, amazon.cn, amazon.co.jp, amazon.it, amazon.es and amazon.ca
Easily navigate to Amazon™ popular destinations such as My Account, Wishlist, Today's Deals and Category homepages such as Electronics, Music, Books etc.
Search all product categories on Amazon™ from browser, with real time keyword suggestion.
Search within product category or browse any major product category on Amazon™ with real time keyword suggestion from within that category.
Log in to Amazon.com from browser toolbar
Fast change country without leaving the popup menu
Reviews
The tool is clean and free of virus, tested and verified as "100% CLEAN" by Softpedia.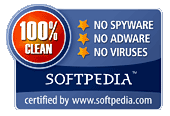 SCREEN SHOTS
Please click on the image below to start slideshow

no images were found
UPCOMING CHANGES
Due to the limitations of Google Chrome™ browser,  the extension provides a subset of Amazon navigation structure in terms of product categories, we are working to make the coverage more comprehensive.