This is a new version release note of Amazon Deal Button. (this version will be available to download soon)

For a complete user manual of this add-on, please visit here.
We are continuously making the Amazon Deal Button better by adding new features and catering to bigger audience.  In this latest version release, we expanded Amazon Deal Button's geographic coverage by adding four countries: Japan, Germany, France and Canada.
Here are how menu look like for US, UK and Canada users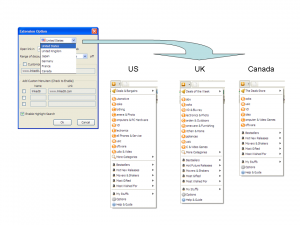 Here are how menu look like for Germany, Japan and France users